5" x 7" windowed market kits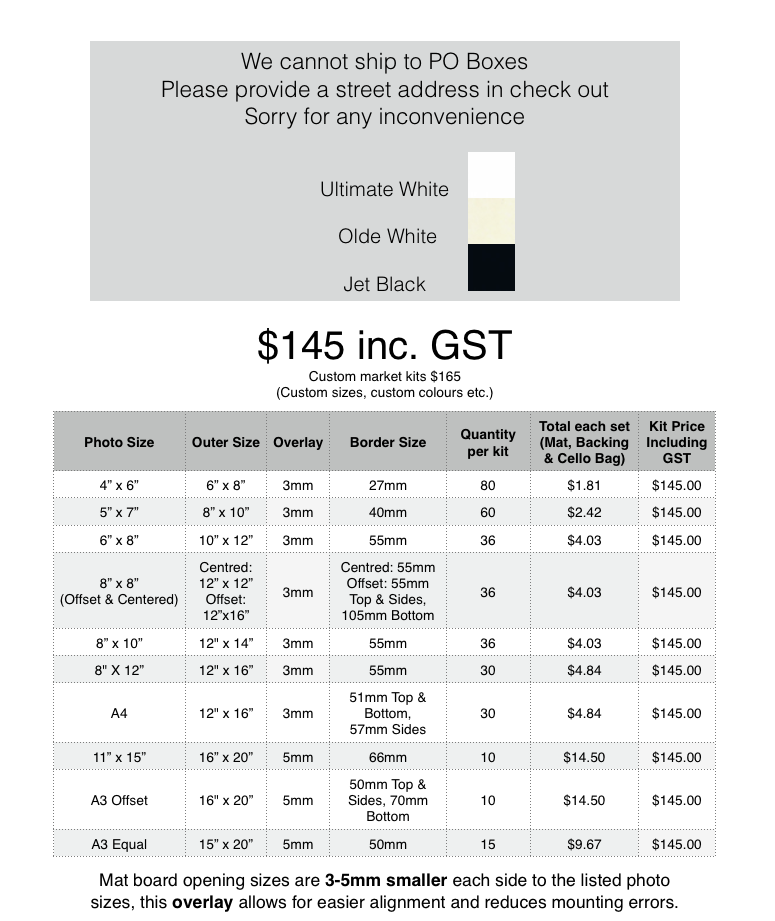 Kits include:
1 set of computer cut, beveled windowed, mat boards.
1 set of matching acid-free foam board backings
(2mm smaller each side than the mat board so it cannot be seen on the edges)
1 set of reusable cellophane bags.
BONUS
1 roll of double sided tape to attach the mat board to the backing board.
1 roll of acid free, solvent free tape for hinging photos.
If you would like to order a market kit with different sizing, please contact us at [email protected] or 1800 859 353.
Custom market kits are $165 inc. GST
---
Showing 1 to 4 of 4 (1 Pages)